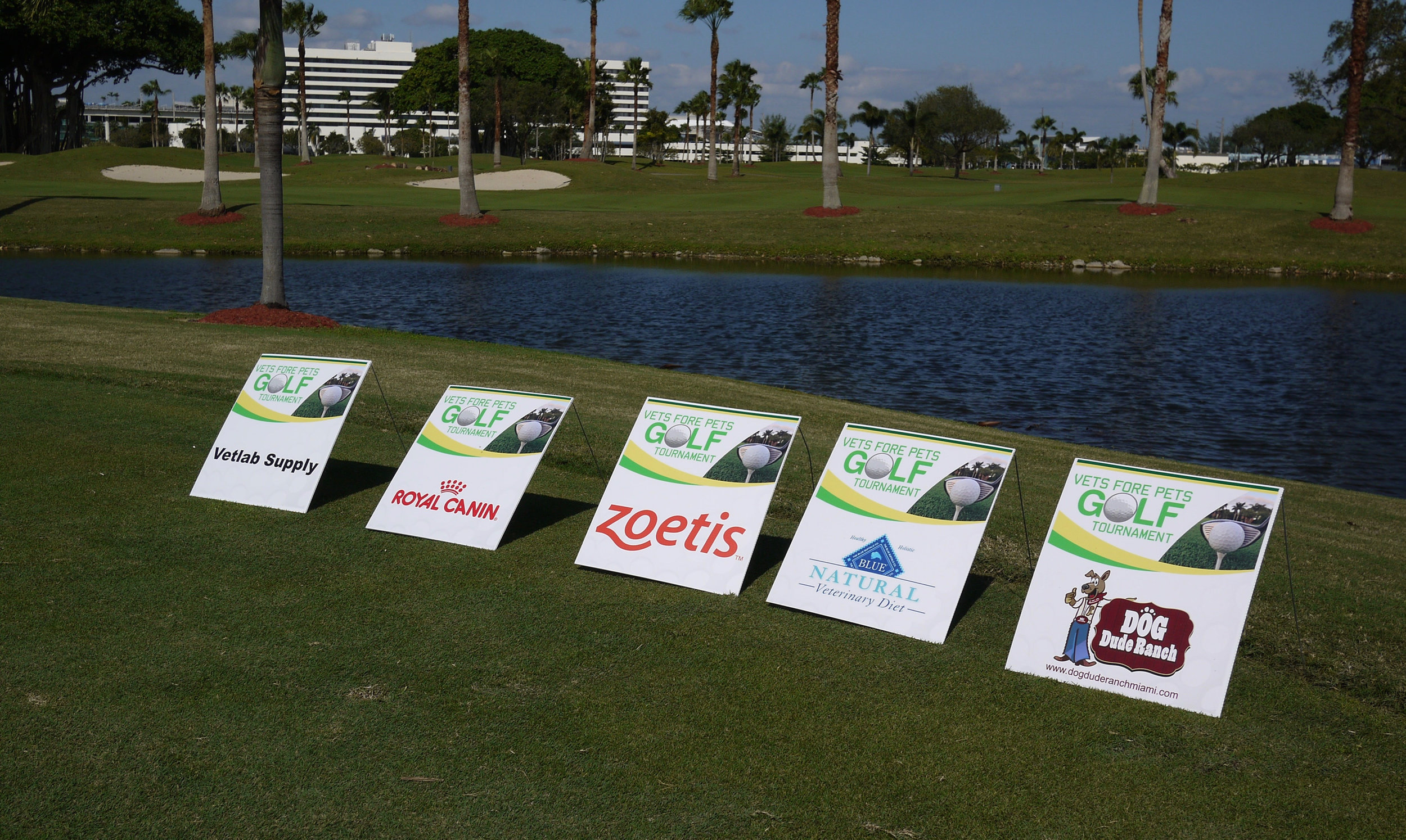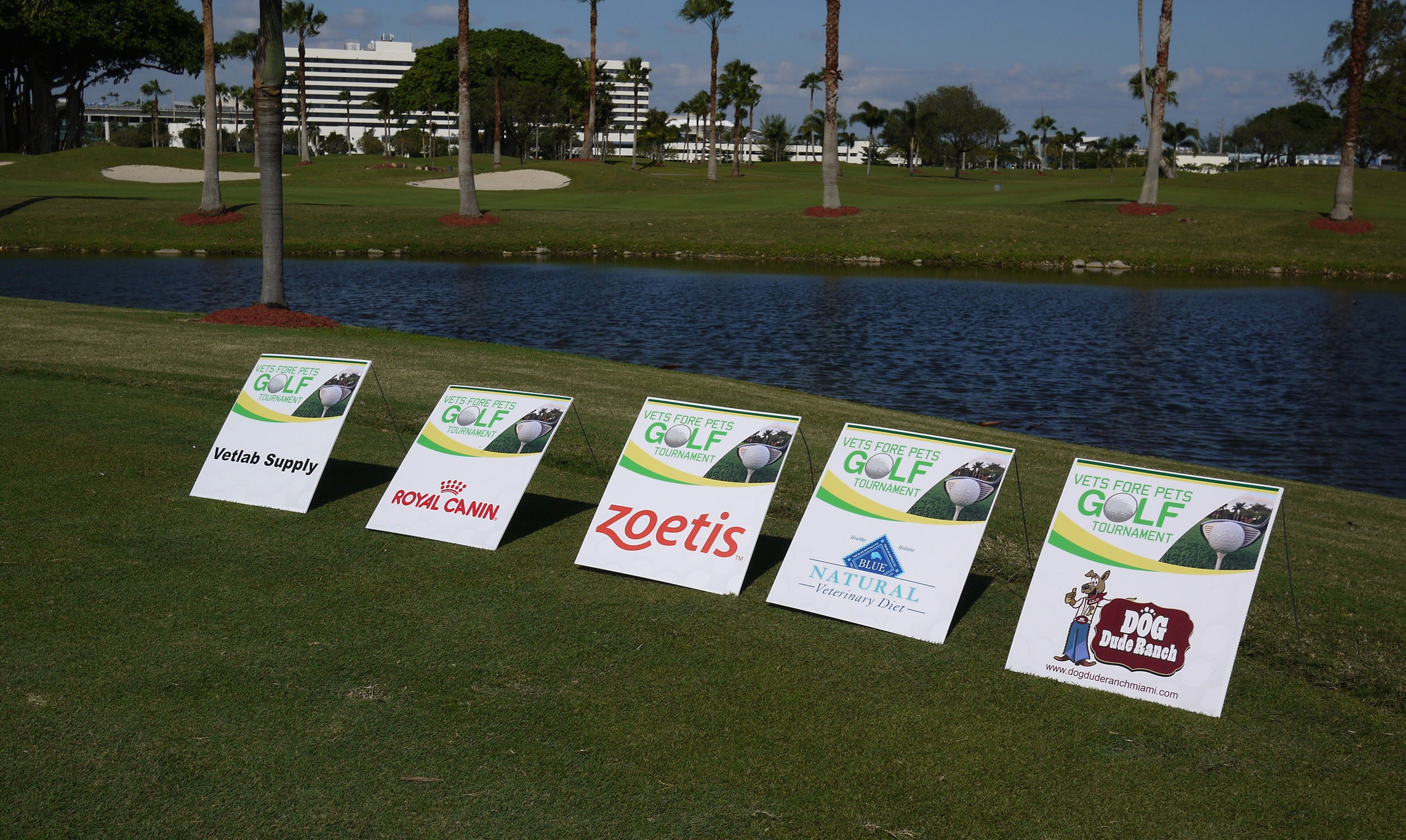 Thank You so much for joining the Miami Veterinary Foundation in our mission to serve the companion animals in need and in serving our community. The Vets Fore Pets Golf Tournament is our biggest fund raiser of the year. You are why this tournament is such a success!
For those who would like to contribute outside the specific sponsor categories, please use the button below.
Sponsor Opportunities
$100 -Kitten
Logo on golf cart decal on all golf carts
Nine (9) Tee Signs and one (1) Putting Green Sign
Nine (9) Tee Signs and Nine (9) Hole/Putting Green Signs
$3,000 - LABRADOR RETRIEVER
Eighteen (18) Hole Signs and Outdoor Banner.
Logo on Golf Gift Bag Item, Sponsor Table at Registration, Outdoor Banner, Dinner Banquet Sign, and one (1) Foursome.

Registrant CH8195: A copy of the of the official registration and financial information may be obtained from the Division of Consumer Services by calling toll-free within the state. 1-800-HELP-FLA (435-7352) Registration does not imply endorsement, approval or recommendation by the state.
www.floridaconsumerhelp.com.